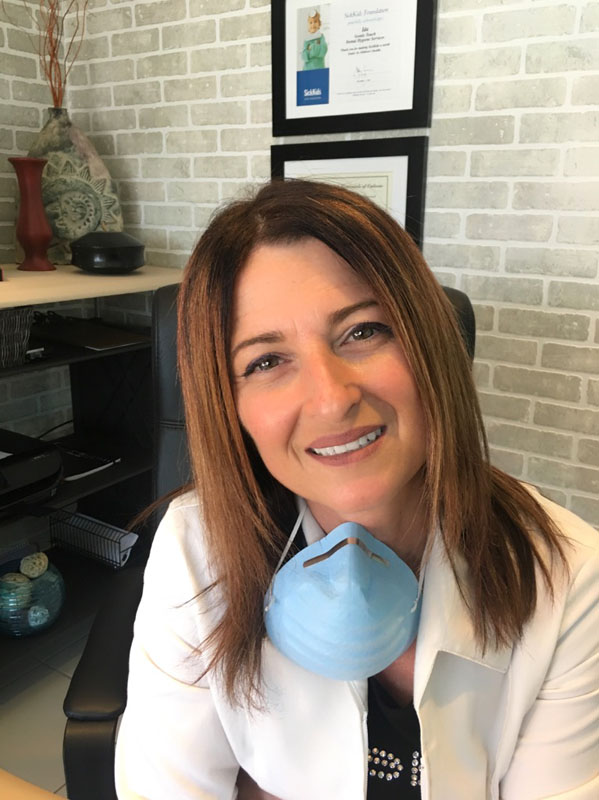 Recommendation
Gentle Touch strongly recommends that clients maintain regular visits with their dentist. Dental x-rays may be required—a service that your dentist can provide. Upon completion of your dental hygiene visit with me, I will refer you to a dentist or other health care professional if you require further treatment.

Get to Know us Better
Ida Vitelli
I have been practicing Dental Hygiene since 1992 and I have dedicated myself to creating a health care service that focuses on the oral health needs of each and every one of my clients. I opened Gentle Touch Dental Hygiene Services in December of 2008 and since then it has always been my focus to maintain a professional and comfortable environment for my clients with emphasis on thorough and individualized care.
Continuing education has been an important element throughout my Dental Hygiene profession. Professional development seminars are attended on a regular basis. I keep up-to-date with the latest information pertaining to dentistry and dental hygiene and I maintain a current certificate in C.P.R.
I am registered through the College of Dental Hygienists of Ontario and I am an active member of the Ontario Dental Hygienists Association.
When I am not busy being a dental hygienist, I enjoy spending time with my 17 year old twins, reading a great book, cycling, and playing soccer in my local women's soccer league. I look forward to meeting you and taking care of your oral health needs!
New Client Assessment
Our process of assessing new clients:
Detailed review of your medical and dental history
Assess the condition of your teeth and gums
Discuss your oral health concerns
Provide a dental hygiene treatment plan
Assist you with ways to maintain your oral health